Comments: 0 - Date: December 2nd, 2006 - Categories: Uncategorized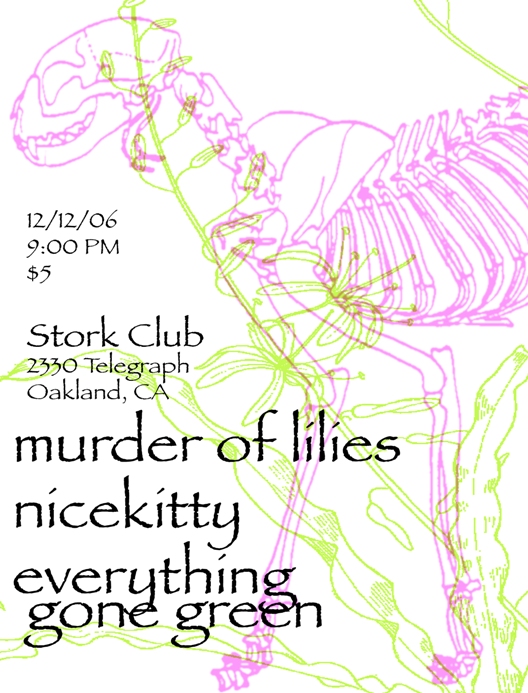 Tuesday December 12, 2006
The Stork Club
2330 Telegraph Ave.
Oakland, CA
$5 (cheap)
Come join us at the Stork Club in Oakland for our last show of the year. We'll be debuting one of several new songs we've been working on, and if the holiday season sees you feeling down perhaps we'll even sing a Christmas carol to get you in the mood!
Rounding out the evening will be the marvelous Everything Gone Green and the debut show by our friends Murder of Lilies. Check them both out on the front page of our myspace page.
http://myspace.com/therealnicekitty
We'll be on second this evening. Hope to see you there.